Experience Ultimate Pleasure with the Finest & Affordable Sex Dolls in Australia
Most Popular Sex Dolls in Australia
Ready-to-Ship: Australian Warehouse Collection
Explore our 'Ready-to-Ship: Australian Warehouse Collection' collection, stocked with a diverse range of high-quality, realistic sex dolls stored and ready for immediate, dispatch from our local Australian warehouses in Sydney and Melbourne. Enjoy quick, discreet shipping and start your journey towards unrivalled pleasure today!
Realistic Sex Dolls In Our AU Warehouse
Explore your fantasies with confidence
Introducing our high-quality sex doll, made with 100% TPE material and a sturdy metal skeleton for durability and flexibility.
Shop Now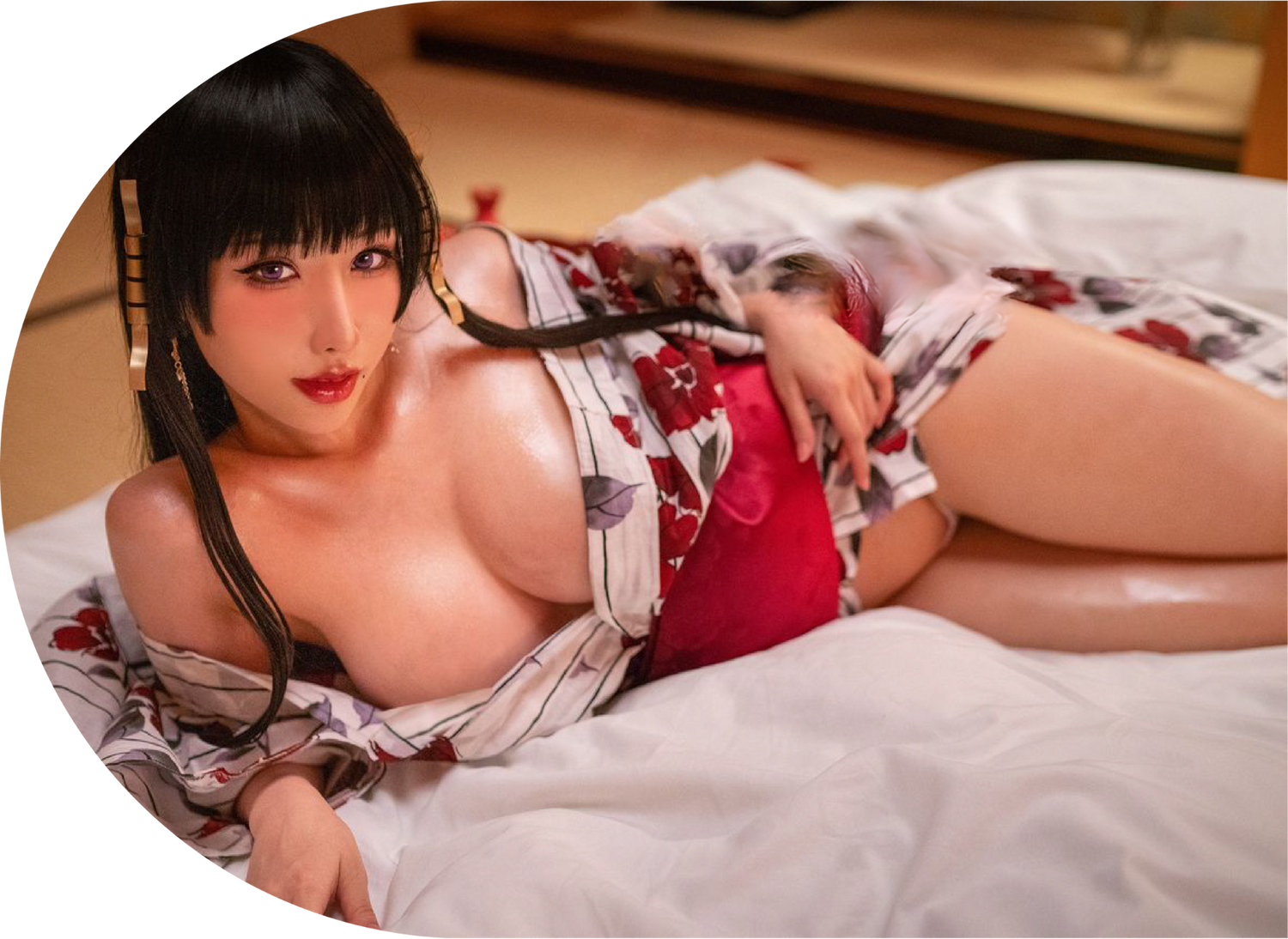 Experience pleasure like never before
Our sex doll is sold as a complete package, which includes a wig and pajamas. We want to ensure that our customers have a complete and fulfilling experience with their sex doll.
Shop Now
Express Factory Direct Sex Dolls
Discover our "Express Factory Direct Sex Dolls" from our China factory, designed for those seeking quality and speed. With this service, your meticulously crafted doll will typically arrive at your doorstep within 3 weeks, ensuring you can enjoy your purchase without a lengthy wait.
Express Factory Direct Sex Dolls
FAQ
Q: What is the shipping process for sex dolls from SexDollPlus.com.au, and how discreet is the packaging?

A: We ship our sex dolls across Australia using reputable courier services. All products are packaged discreetly in plain, unmarked boxes to ensure your privacy. The shipping process is designed to be fast and efficient, For all orders placed before 1PM on weekdays, we aim to send out your package on the very same day. Orders made after 1PM will be dispatched promptly on the next business day. Most orders arriving within 3-10 business days, depending on your location.

Please see more details in our shipping and delivery page
Q:What if I changed my mind after making an order?

We completely understand that circumstances can change, and you might need to reconsider your order. Our policy is designed to accommodate such situations with flexibility and understanding. Here's what you need to know about canceling your order and the corresponding refund process:

Cancellation Before Shipment:

If you change your mind before your order is shipped (you have not yet received a delivery tracking number from us), simply contact our support team.
We will process a 100% refund, no questions asked.

2. Cancellation After Dispatch but Before Delivery:

If your order has already been dispatched (you have received the tracking number) but not yet delivered, we cannot recall the package mid-transit.
Upon delivery, please refuse to accept or sign for the package. It will then be returned to our warehouse.
After our warehouse receives and verifies the returned package, we will issue a 90% refund. The remaining 10% covers the costs associated with the failed delivery and restocking.
Please note, this process may take at least 1 week.

3. Cancellation After Receipt of Order:

If you decide to cancel your order after accepting, receiving, and opening the package, please contact us for further instructions.
For more detailed information, refer to our 'Return and Refund Policy' page.

We strive to make your experience with us as accommodating and stress-free as possible. Should you have any questions or require assistance, our support team is here to help.
Q:What if I don't want my doll delivered to my house? How can I get it?

If you prefer not to have your doll shipped directly to your home, you can conveniently utilize the Australia Post Office Parcel Collect service. This service offers a flexible and discreet alternative for receiving your package. Here's how you can use it:

Sign Up for a Free MyPost Account: Begin by creating a free account with MyPost on the Australia Post website. This account will provide you with a personalized address to use for deliveries.
Locate a Nearby Post Office: Find a post office that's convenient for you. This will be the location where your parcel will be securely held for pickup.
Use Your Personalized Address at Checkout: When you place your order with us, use the personalized address provided by MyPost, which includes your unique Australia Post Customer Number (APCN). This ensures that your parcel is sent to the correct post office.
Notification of Arrival: Once your parcel arrives at the designated post office, Australia Post will notify you via SMS and email. This prompt notification means you can pick up your package at a time that suits you.
Pick Up Your Lovely Doll: Head to the post office with a valid form of identification to collect your parcel. Your privacy and discretion are maintained throughout the process.

For more detailed information please visit the Australia Post website. This service is designed to provide you with a convenient, secure, and discreet way to receive your special purchase. Rest assured, your privacy is our top priority, and we strive to make your shopping experience with us as comfortable and accommodating as possible.
Q:How do you manage to sell so much cheaper than other suppliers in Australia?

We're delighted you've noticed our competitive pricing! Our pricing strategy is not by accident but by design. We work directly with manufacturers in China, which means we bypass any intermediaries such as resellers and drop shippers. This close relationship not only ensures the quality of our products but also significantly reduces our costs. Unlike other suppliers who seek excessive profits, we believe in a fair and reasonable profit level. We then pass these savings directly onto our customers. This way, we can guarantee you top-notch sex dolls at very attractive prices. With us, affordability never compromises quality!
Q: What is the return policy for sex dolls purchased from SexDollPlus.com.au?

A: Due to the intimate nature of our products, we cannot accept returns or exchanges on sex dolls. However, if your doll arrives damaged or with a manufacturing defect, please contact our customer support team within 48 hours of receiving your order. We will work with you to resolve the issue and ensure your satisfaction.

Please see more details in our return policy page
Q: What payment methods does SexDollPlus.com.au accept?

A: At SexDollPlus.com.au, your convenience and security are paramount to us. That's why we've broadened our payment methods to include PayPal, Apple Pay, Google Pay, and credit cards. By offering these diverse options, you can choose the one that suits you best. Whether you're opting for the robust buyer protection offered by PayPal or the quick, seamless transactions of Apple Pay and Google Pay, you're in safe hands. Furthermore, with PayPal, you can effortlessly complete your purchase using a range of payment methods such as credit cards, debit cards, or even straight from your bank account. Rest assured, every transaction is enveloped in layers of security to ensure your purchase is protected and your customer rights are upheld. At SexDollPlus.com.au, your satisfaction isn't just our goal; it's our promise!
Q:Can I pick up my order from your warehouse?

We appreciate your interest in picking up your order directly. However, to maintain a streamlined order processing system and for the confidentiality and privacy of our customers, we do not currently offer a pick-up option. All our orders are dispatched efficiently and discreetly from our warehouse to your chosen delivery address. We understand this might be a slight inconvenience, but we assure you our delivery process is designed to ensure your purchase reaches you as quickly and securely as possible. Thank you for your understanding
Q: Can I customise my sex doll at SexDollPlus.com.au?

A: Thank you for considering our range of lifelike companions. We'd like to inform our valued customers that the dolls currently available in our Melbourne and Sydney warehouses are pre-packaged directly from our trusted manufacturers. This ensures that you receive a product of the highest quality, authenticity and affordable. As part of our commitment to offering superior products, all dolls from these warehouses come with the upgraded standing feet feature, enhancing their versatility and realism.

We understand and appreciate the desire for a personalised touch, and while we currently do not offer customisation options for the sex dolls stocked in these locations, we are excited to share that we are in the process of introducing customisable sex dolls to our collection. This upcoming feature will allow you to tailor your sex doll to your specific preferences, ensuring a truly unique experience.

Thank you for your understanding and patience. We are continually striving to enhance our offerings and services to meet your needs and expectations.
Q: What materials are used to create the sex dolls available on SexDollPlus.com.au?

A: Our sex dolls are primarily made from high-quality TPE (Thermoplastic Elastomer) or medical-grade silicone. Both materials are designed to provide a realistic and lifelike feel, ensuring a satisfying and pleasurable experience. Each material has its benefits, with TPE offering a softer, more realistic feel, while silicone is more durable and easier to maintain.
Q: How do I clean and maintain my sex doll from SexDollPlus.com.au?

A: Proper cleaning and maintenance are essential to ensure the longevity and hygiene of your sex doll. It's important to clean your doll after each use with a gentle, non-abrasive soap and warm water. Dry your doll thoroughly before storage. We also recommend using a renewal powder or cornstarch to maintain your doll's skin texture. For detailed cleaning and maintenance instructions, please refer to our website's care guide or the documentation provided with your doll.
Q: Are the sex dolls on SexDollPlus.com.au legal in Australia?

A: Yes, the sex dolls we offer on SexDollPlus.com.au are legal in Australia. However, please note that it is the responsibility of the customer to ensure compliance with any local laws and regulations pertaining to the ownership and use of sex dolls in their specific region.
Q: How do I assemble and set up my sex doll from SexDollPlus.com.au?

A: Your sex doll will arrive partially disassembled to facilitate shipping. To set up your doll, you will need to attach the head and, in some cases, the limbs to the body. Detailed assembly instructions are included with your doll, and you can also refer to our website's assembly guide for additional support.
Q: Are there any warranties or guarantees on sex dolls from SexDollPlus.com.au?

A: We are committed to providing high-quality, realistic sex dolls to our customers. If your doll arrives with any manufacturing defects or damages, please contact our customer support team within 48 hours of receiving your order. We will work with you to resolve the issue and ensure your satisfaction. Please note that normal wear and tear, damages caused by misuse, or failure to follow proper care and maintenance instructions are not covered under warranty.
Discover the Ultimate Collection of Realistic Sex Dolls for men at SexDollPlus.com.au - Australia's Premier Online Store

Introduction:

Welcome to SexDollPlus.com.au, Australia's premier online store for high-quality, realistic sex dolls and love dolls. Our extensive collection includes a wide range of designs to cater to your desires, ensuring you find the perfect companion for your intimate moments. From life-like female sex dolls to male sex dolls, mini sex dolls to silicone sex dolls, and even advanced sex robots, we have it all. Explore our website and discover the best sex dolls in Australia, designed to satisfy your fantasies and provide an unforgettable experience.

Sex Dolls - Realism and Quality at Its Finest

At SexDollPlus.com.au, we pride ourselves on offering the most realistic sex dolls on the market. Our dolls are designed to look and feel just like a real person, with intricate details and soft, lifelike materials such as TPE or silicone. With a wide range of customizable options, you can personalize your doll to your liking, ensuring that your real doll is the perfect partner for you.

2. Sex Dolls Australia - Local and Convenient

As an Australia-based company, we understand the needs and preferences of our local customers. That's why our sex dolls are designed and curated with you in mind, ensuring that we have the perfect love dolls for every taste. With fast shipping across Australia, our sex dolls are delivered discreetly and securely, making it easy and convenient to enjoy your new companion in no time.

3. Male Sex Dolls - Pleasure and Companionship for All

Our collection doesn't just cater to those seeking female companionship. We also offer a wide range of male sex dolls designed to provide pleasure and companionship for all. With realistic features, customizable options, and various body types, our male sex dolls are the perfect choice for anyone looking to explore their desires with a lifelike partner.

4. Sex Robots - The Future of Intimacy

At SexDollPlus.com.au, we are committed to staying at the forefront of the industry, which is why we offer advanced sex robots alongside our traditional sex dolls. These cutting-edge companions come equipped with artificial intelligence, allowing for more interactive experiences and enhanced pleasure. With our sex robots, you can enjoy a new level of intimacy, creating a truly unforgettable experience.

5. Mini Sex Dolls - Compact and Portable Companions

For those who prefer a smaller, more portable companion, our mini sex dolls are the perfect choice. These compact love dolls offer the same realism and quality as their full-sized counterparts but are designed to be easily stored and transported. Don't let their size fool you - our mini sex dolls are just as capable of providing pleasure and companionship as any other sex doll in our collection.

6. Realistic Sex Dolls from Top Brands

At SexDollPlus.com.au, we understand the importance of quality, which is why we source our realistic sex dolls from the industry's top brands. These manufacturers are known for their exceptional craftsmanship, creating lifelike and durable sex dolls that are designed to last. When you purchase a sex doll from us, you can trust that you're investing in a premium product that will provide years of pleasure and satisfaction.

7. Silicone Sex Dolls - Luxurious and Hypoallergenic

For those seeking a more luxurious experience, our silicone sex dolls are an excellent choice. These high-quality dolls are made from medical-grade silicone, offering a hypoallergenic and body-safe option for intimate play. Silicone sex dolls are also known for their durability and easy maintenance, ensuring that your investment will last for years to come.

8. Affordable Options - Cheap Sex Dolls without Compromising Quality

At SexDollPlus.com.au, we believe that everyone should be able to enjoy the companionship of a sex doll, regardless of their budget. That's why we offer a range of cheap sex dolls, providing a more affordable option without compromising on quality or realism. Browse our collection of budget-friendly sex dolls and discover the perfect companion that suits your needs and desires.

9. Most Realistic Sex Dolls - Unmatched Lifelike Experience

Our commitment to realism ensures that we offer the most realistic sex dolls available on the market. With careful attention to detail, lifelike materials, and advanced features such as articulated skeletons and customizable options, our sex dolls provide an unmatched lifelike experience. Explore our collection and find the perfect real-life sex doll that will make your fantasies come to life.

10. Enhance Your Experience - Accessories and More

In addition to our extensive selection of sex dolls, we also offer a variety of accessories and enhancements to elevate your experience. From wigs and clothing to cleaning and maintenance supplies, we have everything you need to keep your sex doll looking and feeling its best.

Conclusion:

At SexDollPlus.com.au, our mission is to provide our customers with the most realistic and high-quality sex dolls in Australia. With our extensive collection of love dolls, including female and male sex dolls, mini sex dolls, silicone sex dolls, and even advanced sex robots, we are confident that you will find the perfect companion to fulfill your desires. Shop with confidence at SexDollPlus.com.au and discover the ultimate intimate experience today.

If you're looking for high-quality sex dolls for men, our collection offers a diverse range of options. Each of our sex dolls for sale is meticulously crafted to provide an authentic and satisfying experience. We understand the importance of detail and realism, which is why our selection caters to various preferences and styles. Explore our catalog today to find the perfect companion that meets your needs and desires.